This message was sent to ##Email##
| | |
| --- | --- |
| December 24, 2019 | |
As 2019 comes to a close, IAPSC would like to wish its members, partners and other industry professionals a safe and happy holiday season. As we reflect on the past year for the industry, we would like to provide the readers of IAPSC News a look at the most accessed articles from the year. Our regular publication will resume Tuesday, Jan. 7.
| | |
| --- | --- |
| Segmenting a Video Surveillance Network | |
BCDVideo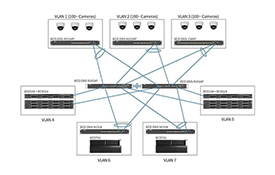 From Oct. 1: Designing an IP video surveillance network can be a complex task, with many issues that can occur when the network backbone supporting it is not built correctly. Performance and functionality of the system are often at the forefront of networking problems observed in the video surveillance industry, frequently relating back to the network architecture used.




ONVIF conformant products allow you to create a flexible, cost-effective and future-proof system. ONVIF enables you to choose optimal products from different vendors. The conformant products allow you to be confident in their interoperability and makes integration of products from different vendors easier. Read more




Reach Your Prospects Every Week




Thousands of industry professionals subscribe to association news briefs, which allows your company to push messaging directly to their inboxes and take advantage of the association's brand affinity.

Connect with Highly Defined Buyers and Maximize Your Brand Exposure
| | |
| --- | --- |
| IAPSC Membership Benefits | |
IAPSC
From Oct. 15: Have you ever thought of an IAPSC membership? Below is a glimpse of our many benefits…

Become Part of the Largest Network of Security Consultants
IAPSC members are the most qualified, reputable, and respected group of security consultants in the world. The organization's high standards and rigid, selective process are recognized throughout the business community and security industry.

Referrals, Referrals, Referrals
Actively involved IAPSC members often receive new business referrals from other members and participate in "teaming" for new business development.

Partnerships Help You Serve Your Clients
When faced with opportunity to serve a new or existing client that requires expertise in an area outside the member's specialty, IAPSC security consultants often partner with other members or refer the assignment.

Website Visibility
The IAPSC website is often the source potential clients use to find a consultant. All IAPSC members are listed in the IAPSC's website directory as security consultants and experts, so your name is available to potential clients searching for a qualified security professional. In addition, IAPSC has created a security RFP distribution service that allows organizations to quickly and easily submit their security project RFPs to professional security consultants in IAPSC.

Annual Conference
This national event offers networking opportunities and educational programs specially tailored for professional security consultants.

Best Practices
IAPSC members are in a unique position to help develop and implement industry best practices.

Speaker's Bureau
Media contacts and speaking engagements are available to all Association members.

Research and Standards
Current IAPSC members have access to the most updated research abstracts on crime prevention methods, as well as an extensive list of national security standards.

Professional Affiliations
Members gain access to the Association of Security Consultants, a British-based international group, and the Security Executive Council, a research and services organization offering solutions to security management problems.

Interested? For more information, email us at iapsc@iapsc.org .
| | |
| --- | --- |
| Don't miss your chance to highlight your name & support for our highly influential audience | |
IAPSC
From Sept. 17: A partnership with the International Association of Professional Security Consultants is a great opportunity to introduce your organization to one of the most well-respected risk-management focused organizations in the world. For more information, please reach out to us at IAPSC@IAPSC.org .
READ MORE
| | |
| --- | --- |
| Pisciotta authors article entitled 'Risks on the Rise in Healthcare Sector' | |
Security Info Watch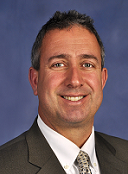 From July 9: IAPSC member Frank Pisciotta, CSC, published an article that appeared on June 27, 2019 in SecurityInfoWatch.com focusing on statistics showing that healthcare workers suffer nearly as many violent attacks as all other business sectors combined. Read More

| | |
| --- | --- |
| 5 things you should know about the Whatsapp hack | |
Security Boulevard
From June 11: The recent WhatsApp™ hack is pretty alarming: all the hackers had to do was drop a missed encrypted WhatsApp call to their target and — boom — spyware was installed. The hack didn't require the user to do anything — even if the user didn't pick up the phone the spyware would still be installed. But maybe what's most important about it is that it shines a light on the myth that security is equal to end-to-end encryption.
READ MORE
| | |
| --- | --- |
| An entire nation just got hacked | |
CNN
From July 23: Asen Genov is pretty furious. His personal data was made public this week after records of more than 5 million Bulgarians got stolen by hackers from the country's tax revenue office.
READ MORE
| | |
| --- | --- |
| NASA hacked because of unauthorized Raspberry Pi connected to its network | |
ZDNet
From July 9: A report published recently by the NASA Office of Inspector General reveals that in April 2018 hackers breached the agency's network and stole approximately 500 MB of data related to Mars missions.
READ MORE
| | |
| --- | --- |
| Lack of cybersecurity skills fuels workforce shortage | |
TechTarget
From Aug. 6: New research on the cybersecurity industry paints a worrying forecast. Two-thirds of security professionals have considered leaving their current positions or the industry entirely, according to a report by Goldsmiths, Symantec and University of London. This research has set off alarm bells for hiring managers: Why do people with highly sought-after cybersecurity skills now admit they have second thoughts about continuing to work in the industry?
READ MORE
| | |
| --- | --- |
| Card Skimmers are Targeting Gas Stations and Older ATMs | |
ATM Marketplace
From Sept. 3: ATM skimmers and gas pump skimmers are common ways for cyberthieves to steal credit and debit card numbers, and the problem isn't going away, said Scott Schober, a cybersecurity expert. The president and CEO of Berkeley Varitronics Systems, a New Jersey-based wireless security company, recently spoke with ATM Marketplace about some of the latest trends in credit card skimming.
READ MORE
| | |
| --- | --- |
| Microsoft OneDrive Has 60% Jump in Hosting of Malicious Files | |
Bleeping Computer
From July 9: A retrospective look at the phishing trends from the first quarter of 2019 shows a steep jump in the use of Microsoft's OneDrive file sharing service to host malicious files.
READ MORE
7701 Las Colinas Ridge, Ste. 800, Irving, TX 75063