---
| | |
| --- | --- |
| Going to Las Vegas Market? | |
Are you going to Las Vegas Market? Fill out this quick application to do a 1-day takeover on the IDS National Instagram! More information and application here.
| | |
| --- | --- |
| Maison Objet Paris with IDS! | |

It's not too late to sign up for the Maison Objet Paris trip with IDS! Click here for more information.
| | | |
| --- | --- | --- |
| | | At The Tub Studio, we try to think outside the box when it comes to the presentation of our high quality, thick acrylic transitional and vintage bathtubs. We only offer tub packages that are stimulating, innovative and beautiful. From gilding to specialized finishing, we think we have what you need. |
---
| | |
| --- | --- |
| Julie Albrecht, Divine Interiors - Tolland, CT | |

Meet Julie Albrecht, who is our latest member spotlight! Julie serves as Treasurer of our Connecticut chapter. Read about her favorite project to date, style trends she's seeing, and more on our website.

---
The Interior Design Society has announced that the exclusive IDS Buyers' Guide — the premier resource of relevant products and services for interior design professionals — is now available at the IDS website at http://www.interiordesignersbuyersguide.com/.

If your company or business has not yet taken advantage of this exceptional opportunity to highlight your products and services in the Guide, it is not too late! To learn more about advertising your products or services in this exclusive Guide, please email ids-advertise@svmmedia.com or click here.






Lacrosse Hardwood Flooring has earned a reputation as an ethical company known for delivering high quality unique flooring products. Our best ideas come from listening to our staff and partnering with our customers to solve problems that create beautiful flooring solutions. 




Visit Our Newly Redesigned Website
---
| | |
| --- | --- |
| Check out the Student Design Challenge during Dallas Market | |


Last month we held our first ever Student Design Challenge during Dallas Market! Eight student designers were challenged with designing a 12x12 vignette. Check out the above photos to see the winning space. We loved getting to be a part of the design journey for these emerging designers. Thanks to Dallas Market Center and Varaluz for sponsoring this event!
| | |
| --- | --- |
| Apply for the first-ever IDS Student Scholarship | |

The application for our first ever IDS Student Scholarship is now live! Any student studying interior design or a related major is eligible to apply. Click here for your chance to be awarded $1000 or more. Applications are due July 31st.
---
| | |
| --- | --- |
| Seminar: Your Style Your Brand | |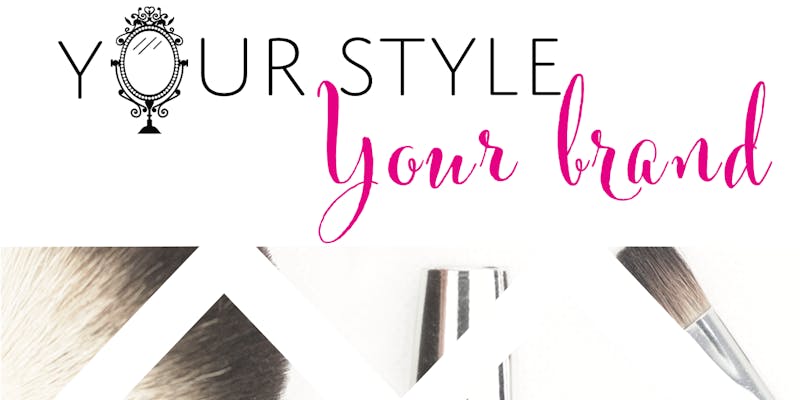 Can your personal brand be affected by the way you look? Absolutely! Two iconic designers who have mastered the ins and outs of personal branding are joined by a stylist and photographer to give you tips and tricks on how to improve your personal brand. One lucky winner will receive a full makeover and professional headshots to ignite his or her journey to success. Join Kelli Ellis, Shayla Copas, Aaron Perkins (stylist) and Kristen Mayfield (photographer) at Las Vegas Market for this discussion and makeover, with moderation by Nick May of The Chaise Lounge Podcast.
When: Tuesday July 31


Where: SUNPAN Building B700

Click here for more information or to RSVP.
---
| | |
| --- | --- |
| Lamps Plus shares top trending ceiling fans of 2018 – with tips for finding the right outdoor fan | |

It's summer -- the time is perfect to buy a new ceiling fan so homes can be comfortable.

Just in time for the season, we've rounded up this year's top three ceiling fan styles, along with one major insider tip on how to pick the right fan for your outdoor space (because, spoiler alert: outdoor ceiling fans are trending!).
---
| | |
| --- | --- |
| Understanding your design process, one step at a time | |
By Susan Mulholland
There are novice interior designers — ones who are just starting out in the field — and then there are novice clients — ones who have never worked with a professional interior designer until now. As with novice interior designers, novice interior design clients don't usually understand how the design process works. These types of clients are not just limited to residential design. So, what are you supposed to do with these newbies? Educate them.
READ MORE
| | |
| --- | --- |
| 12 sites that'll let you score amazing home decor on the cheap | |
House Beautiful
These sites are our go-to's when it comes to cheap decor that's actually quality, on trend and looks totally luxe. You have our permission to go redo your entire house now.
READ MORE
| | |
| --- | --- |
| Scandinavian modernism is beautiful, elegant, and everywhere — is that a good thing? | |
Architectural Digest
Home design trends can change faster than members of the current White House administration, but the American obsession with midcentury modern style has enjoyed a revival far longer than most. When the widespread appreciation for the vintage style began gaining steam in the late 1990s, original pieces were plentiful and affordable. It helped that the style was also easy for consumers to relate to; midcentury design is practical and familiar—you don't need a degree in art history to grasp its essence.
READ MORE
| | |
| --- | --- |
| Millennials do more renovating, but boomers hire more pros | |
By Michael J. Berens
More than half of current homeowners plan to undertake one or more renovation, remodeling or repair projects this year. Most of those say they will spend as much or more than they did last year on home improvements. Those are among the top findings of two recent homeowner surveys, which indicate that remodeling activity will remain strong throughout the remainder of the year.
READ MORE
| | |
| --- | --- |
| 25+ incredible design ideas to give your home new life | |
My Modern Met
No matter what your decorating style, there's no reason to be static with your home decor. Shake things up and get creative, and make the most of your space. To get you jumpstarted, here are some cool houses that have implemented amazing ideas to make their homes stand out—from cat walkways to innovative upcycled furniture.
READ MORE
| | |
| --- | --- |
| Will virtual reality change the design world? | |
Architectural Digest
The tech crowd's current obsession could have a massive impact on the design industry—if it can evolve from novelty to innovation.
READ MORE
| | |
| --- | --- |
| What it's really like to run an interior-design startup | |
Harper's Bazaar
Cornelia de Ruiter, the CEO and founder of Homewings, on management, motherhood and making your dreams come true.
READ MORE
| | |
| --- | --- |
| Goldman Sachs thinks Trump's new tariffs will crush your interior design plans | |
The Street
Trump probably just made it more expensive for you to channel that inner interior designer. "The biggest negative surprise for our covered consumer sectors vs. our economists' prior expectations relates to furniture," writes Goldman Sachs analyst Matthew Fassler following news of Trump preparing to put tariffs on $200 billion more of China goods. All furniture imported from China, a key sourcing ground for the home furnishings space, will be covered points out Fassler.
READ MORE
| | |
| --- | --- |
| How to use environmental psychology to improve workplace design | |
All Work
Among today's workplace design trends, wellness is by far the one designers are focusing on the most. The world of work is changing; there are new attitudes, new technologies, new ways to work, and new work environments. The workplace specifically has gone through quite a transformation, it now follows a human-centric model, one that seeks to optimize the well-being of its users.
READ MORE
---
The Interior Design Society has joined The Interior Design Continuing Education Council (IDCEC), effective Jan. 1. Click here to learn more.
---
Information on CEU change for IDS Associate members
As of January 1, 2017, IDS Associate members must earn a minimum of 0.4 (4 hours) approved continuing education units (CEU) each year. Please make note of the following helpful information regarding CEUs and CEU filing to maintain your Associatel level membership in IDS.

IDS bylaws and policies require Professional and Associate members to meet the continuing education requirement. The IDS continuing education requirement is separate from any mandated continuing education requirement in your local jurisdiction. Check with your state regulatory board for requirements.

Filing CEUs
IDS members must utilize the Interior Design Continuing Education Council (IDCEC) registry to file CEUs. Each IDS member must create a free account through IDCEC. Once you have created your IDCEC account, you will receive a unique IDCEC number to login into the IDCEC website (your IDCEC number is different than your IDS member number). The IDCEC user registry allows you to upload and track your continuing education activity as well as store a record for you under your account. Check your IDCEC account regularly to ensure your records are up-to-date. At the end of each CEU cycle, you will be required to submit your IDCEC report to the IDS National office to verify that you have fulfilled your CEU requirement.

Special Circumstances
IDS may grant an adjustment to the requirement for individuals experiencing poor health, certified by a physician; a specific physical or mental disability, certified by an appropriate health care professional; extended duty with the armed forces; or for extreme hardship, which, in the board's judgment, makes it impossible for the member to comply. Requests for an adjustment to the continuing education requirement must be made at least two months (by October 30) prior to the end of the current reporting period.

Noncompliance
At the end of a reporting period, members who have failed to meet the CEU requirements will be subject to a non-compliance fee ($10 per CEU). Any member who fails to comply with the continuing education requirement, including payment of the noncompliance fee, may be subject to devaluation of Professional membership.
---
Please call IDS Membership Manager, Della Swider at 336-884-4437 ext. 223 for information. If you are an active member of IDS National, join our closed Facebook group to connect with members across the country! Click here to join the group.

Concrete Decor magazine, the concrete industry's premier magazine for all things decorative concrete is offering IDS members the chance to subscribe free to their magazine. Click here to read their current issue that features an article about how decorative concrete is carving its way into the design community.

If you are interested in obtaining a membership certificate or replacement membership card, please email idsbenefits@interiordesignsociety.org or call 336-884-4437 ext. 223 (please note for all replacement membership cards, there will be a $10 fee payable in advance for each replacement card ordered).

To view benefits exclusively available to IDS members, visit the Member Benefits page on the IDS National website. Members must log in on the IDS website in order to take advantage of available discounts.
---
---