---
| | |
| --- | --- |
| Addressing the Unmet Needs of Today's Researchers: Is Scholarly Publishing Really Broken? | |



Marcie Granahan,
NFAIS Executive Director

Scholarly publishing may not be completely broken as some have reported, but it is no longer efficient. The reality for many researchers is that finding and accessing journal articles can be extremely tedious—requiring 15 clicks on average, multiple logins to different repositories, dead links, and endless redirects [see full article here]. Research tools are so cumbersome it is no wonder that today's researchers use unofficial and sometimes illegal alternatives.

The inconvenience and cost associated with accessing research papers gave rise to unauthorized alternatives such as Sci-Hub. In a recent study at Utrecht University, they found that 75% of the content downloaded from Sci-Hub was already available to the university researchers via their institutional subscriptions.

As a legal alternative, in late 2017, Kudos launched a new shareable PDF (S-PDF) service that provides researchers with a means to write and share high-level overviews of their articles while still linking to the publisher version of record. The initial results look promising, with 61% of authors choosing to use S-PDF to share their work [see full article here].

However, the time it takes to publish a journal article is also problematic, which prompted researchers to take matters into their own hands and ultimately gave rise to the preprint. A recent study revealed that nearly 70% of scientists had disclosed results before formally publishing them in scholarly journals, and that those who share their results prior to being published are driven by a desire to get feedback from their peers [see full article here]. This desire for early feedback could serve to launch a new class of platforms like ARTiFACTS, which facilitates citation, linking and discoverability at the very beginning of the research cycle.

There is also the increase in alternative discovery platforms, such as Unpaywall and Kopernio, that link researchers to free versions of the article—whether a preprint or the article of record. As a result of not adapting to the preprint paradigm, journals may be losing citations, which is evidenced by the more than 8,000 citations to bioRxiv found on the Web of Science…many even after the article of record has been published [see full article here].

While a number of universities see open access megajournals as the best route to improve access to research [see full article here], the newest competition may come in the form of blockchain. One such project is Orvium—an open source and decentralized platform for the publishing of scientific journals—that was developed by a team of scientists who work or have worked for the European Organization for Nuclear Research (CERN) [see full article here].

Harsh rhetoric against commercial and nonprofit publishers may not always be warranted but, as an industry, we have struggled—and continue to struggle—to address the needs of the researcher. After all, to paraphrase an old adage, necessity is the mother of innovation.
Past insights and reflections on industry developments written by NFAIS Executive Director Marcie Granahan are now archived in NFAIS Community Forum. Feel free to post your comments about these and other key topics there.
| | |
| --- | --- |
| Featured Program: | |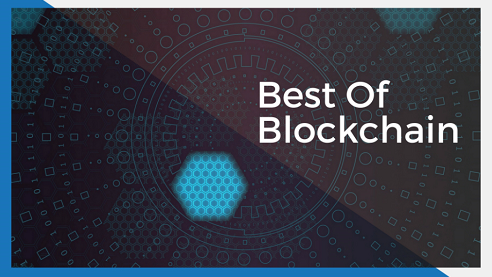 If you were unable to attend the NFAIS Blockchain for Scholarly Publishing Conference, you won't want to miss this virtual event, June 21st!
http://bit.ly/2LufWrf
---
| | |
| --- | --- |
| Scientists should be solving problems, not struggling to access journals | |
The Guardian
At any given moment, 10 million academic researchers around the world are working to push the boundaries of human knowledge. You would think they have access to the best available tools to help them in their quest for knowledge.
READ MORE
| | |
| --- | --- |
| 15 publisher partners and 61 percent of authors choosing new copyright-compliant sharing service | |
EContent
Kudos, the platform for managing research dissemination, has announced results of its new shareable PDF (S-PDF) service. The S-PDF provides researchers with a means to write and share a high-level overview for each of their publications, giving the broader context of their work and helping improve discoverability and understanding by a wide audience.
READ MORE
| | |
| --- | --- |
| What drives scientists to publish their work before peer review? | |
Chemistry World
Why do scientists want to share their results before they've been peer reviewed and published? Most are driven by the desire to get feedback from their peers, according to a U.S. study of over 7000 university researchers across nine fields in the U.S., Germany and Switzerland.
READ MORE
| | |
| --- | --- |
| GDPR day is here – what happens next? | |
The Scholarly Kitchen
Over the last several weeks, most of us have been inundated with requests to (re) opt-in to receive emails from organizations that we have interacted with in the past. We have opted in again to our favorites (after receiving a notice or two) and probably also unsubscribed from others – or at least tried to, hoping the new preferences 'stick' in the system.
READ MORE
| | |
| --- | --- |
| Commercial publishing system 'may never deliver full open access' | |
Times Higher Education
Institutions themselves could create their own megajournals in response, report from European universities suggests.
READ MORE
| | |
| --- | --- |
| Orvium ICO Review: Disrupting scientific publishing using blockchain | |
Blokt
You've probably never read a single scientific journal in your life, and neither have I. This might lead you to think that scientific publishing would be a small niche industry, but this couldn't be further from the truth.
READ MORE
| | |
| --- | --- |
| Orvium, a decentralized framework for managing scholarly publications will host TGE | |
Crypto Ninjas
Orvium, an open-source and decentralized platform for managing scholarly publications' lifecycles and associated data announced that it will be hosting a Token Generation Event to facilitate the development of the decentralized platform later in 2018.
READ MORE
| | |
| --- | --- |
| HighWire and PubGrade partner to increase publisher revenues | |
PR Newswire
HighWire, the technology partner of choice for leading commercial and scholarly publishers, has announced a new partnership with PubGrade GmbH. HighWire and PubGrade have agreed to provide HighWire customers the option of leveraging PubGrade's integrated advertising platform: PubGrade for Publishers.
READ MORE
| | |
| --- | --- |
| New blockchain and AI-based platform to revolutionize drug discovery | |
PR Newswire
Innoplexus AG announced recently a groundbreaking update coming soon to their iPlexus platform that will leverage the power of blockchain technology and artificial intelligence to resolve inefficiencies in early-stage drug discovery.
READ MORE
| | |
| --- | --- |
| The blockchain's bid to democratize scientific publishing | |
ICO Examiner
Last year, the Guardian newspaper ran a lengthy but engaging article outlining how a small group of powerful publishing companies have been exercising stranglehold over the science community.
READ MORE
| | |
| --- | --- |
| Amazon launches blockchain cloud partnership with Ethereum Studio ConsenSys' Kaleido | |
CCN
Amazon has partnered with blockchain incubator ConsenSys to enable its customers to build and manage their own blockchain platforms in an easy-to-use manner with ConsenSys' Ethereum-based cloud platform called Kaleido.
READ MORE
| | |
| --- | --- |
| How big data can design safer clinical trials and reduce animal testing | |
Outsourcing-Pharma
Bayer AG and Elsevier studied more than 1.6m adverse events to show how big data can be used to reduce animal testing and design trials "altered to potential risks," says researcher.
READ MORE
| | |
| --- | --- |
| How researchers are teaching AI to learn like a child | |
Science Magazine
Researchers in machine learning argue that computers trained on mountains of data can learn just about anything — including common sense — with few, if any, programmed rules.
READ MORE
| | |
| --- | --- |
| Why the Senate vote to save net neutrality is more than 'symbolic' | |
Publishers Weekly
By now, you've likely heard the news that the Senate recently voted 52-47 to block the FCC's repeal of Net Neutrality rules. The vote came under the Congressional Review Act, which allows Congress in a timely fashion to block agency rules with a simple majority vote. The measure now heads to the House of Representatives.
READ MORE
| | |
| --- | --- |
| SelfStudy opens AI-powered personalized content and adaptive learning platform for licensing | |
BusinessWire
SelfStudy Inc., a learning optimization technology company, today announced it is opening for licensing the first AI-powered cloud platform for professional societies and scholarly publishers to help them reduce costs and increase speed-to-market of individualized content discovery and learning and training programs including certification and test preparation.
READ MORE
| | |
| --- | --- |
| If data's the new oil, these publishers have deep wells | |
Forbes
What can scholarly publishers do with all that data? To start, they can use it to recursively self-improve the publishing process. From published papers, machine learning can glean insights to improve future papers.
READ MORE
| | |
| --- | --- |
| Journals lose citations to preprint servers | |
Scholarly Kitchen
Type the word "bioRxiv" into into Google's search box, and the first autocomplete suggestion is biorxiv impact factor. Number three is biorxiv journal. To be clear, bioRxiv is not a journal, but a preprint server. It is not indexed by the Web of Science and, more importantly, has never received an Impact Factor.
READ MORE
| | |
| --- | --- |
| LSE launches new open-access publishing platform | |
Times Higher Education
LSE Press becomes latest open-access platform launched by universities in response to industry shift towards online publishing methods.
READ MORE
| | |
| --- | --- |
| Are you in a sharing field? Survey breaks down researcher openness by discipline | |
Nature
Two-thirds of scientists share results outside their circle of trusted colleagues before formally publishing them in scholarly journals, a survey of thousands of researchers reveals. But sharing trends vary markedly across fields, with social scientists and mathematicians most likely to disclose findings before publication and computer scientists least likely.
READ MORE
| | |
| --- | --- |
| Advancing data publishing: California Digital Library and Dryad announce partnership | |
EurekAlert!
University of California's California Digital Library (CDL) and Dryad Digital Repository are formally partnering to address researcher needs and lead an open, community-supported initiative in research data curation and publishing. This partnership is aimed at driving adoption of curated, accessible data publishing in the research community and will leverage the capabilities of both institutions and publishers to better align data publishing within researcher workflows.
READ MORE
---
| | |
| --- | --- |
| Upcoming Events | |
NFAIS
Webinar: The Best of Blockchain
Thu Jun 21, 2018 10:00 AM

Lunch & Learn: Data Reigns in the Cloud: Measuring the Impact of Open Access Content
Tuesday, July 24, 2018 12:00 PM


---
The NFAIS Career Center is the premier one-stop place for employers and job-seekers in the information services field to make the right connections. Click here to view all job opportunities or to post an open position.